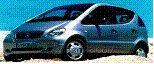 November 1, 2004
Industry watchers and safety advocates have monitored ESC since its introduction in 1995 as a solution to loss of control crashes and subsequent rollovers.  At its inception the technology, which brings together ABS, traction control, and a host of vehicle sensors, was thought to have been one of the most significant safety advances since airbags.  A decade later, most consumers still haven't heard of or don't know what ESC does, yet real-world data and testing continue to show ESC has enormous benefits in crash prevention.
ESC is designed to help drivers when skidding or unstable vehicle behavior is about to occur. Its effectiveness has been demonstrated in proving grounds, driving simulators, through predictive analysis, and analysis of real world crash data.  Since 2000 crash data from Europe (where ESC is on 53 percent of new vehicles), Japan, and now the U.S. are showing remarkable reductions in single vehicle crashes.  However, it's not surprising that most consumers still don't know about the importance of ESC.  A recent paper by a collaboration of authors from MIT, Northeastern University and Ferrari ("Chassis Control; an Overview of the Present and a Look to the Future") made an important point about customer perceptions of chassis control systems.
"Like medical expertise, the systems controlling the car under emergency situations, or augmenting the driver's inputs are both invisible and almost incomprehensible.  These systems are invisible in that there are typically no displays that indicate ranges of values from the systems, although some stability control systems have an indicator that they have been activated.  They are also invisible in that the components are not obvious to the customer, like the engine, for example.  Moreover, many customers including Ferrari customers, are not trained to evaluate vehicle handling and cannot assess it in any accurate or precise manner."
Three recent studies on ESC effectiveness, published in the past few months, continue to show very significant crash reduction in vehicles equipped with ESC.  The first published effectiveness evaluation of ESC on the U.S. models came from NHTSA.
1997 Mercdes A-Class—Retrofitted with ESC after rolling in the "Elk" test
In September NHTSA released "preliminary" findings from state crash data analyzed from model years 1997 to 2002 (in make/models in which ESC was introduced in those years) and found ESC reduced single vehicle crashes in passenger cars by 35 percent, and 67 percent in SUVs.  In fatal crashes, NHTSA found a 30 percent reduction in passenger cars with ESC and 63 percent reduction in SUVs with the feature.  ("Preliminary Results Analyzing the Effectiveness of Electronic Stability Control Systems")
The NHTSA analysis compared specific make/models of passenger cars and SUVs with ESC versus earlier versions of the same make/models, using multi-vehicle crash involvements as a control group.
The passenger car sample was primarily Mercedes-Benz and BMW models (61 percent).  Mercedes-Benz installed ESC in certain luxury models in the U.S. in 1997 and made it standard equipment in all their models (except one) by 2000. BMW also installed ESC in certain 5-, 7-, and 8-series models as early as 1997 and made it standard equipment in all their models by 2001. The passenger car sample also includes some luxury GM cars, which constituted 23 percent of the sample, and a few cars from other manufacturers.  GM cars where ESC was offered as standard equipment are the Buick Park Avenue Ultra, the Cadillac DeVille, Seville STS and SLS, the Oldsmobile Aurora, the Pontiac Bonneville SSE and SSEi, and the Chevrolet Corvette.  The SUV make/models in the study with ESC include Mercedes-Benz (ML320, ML350, ML430, ML500, G500, G55 AMG), Toyota (4Runner, Landcruiser), and Lexus (RX300, LX470).
Toyota presented its latest ESC effectiveness study at Convergence 2004 ("Characteristics of Vehicle Stability Control's Effectiveness Derived from the Analysis of Traffic Accident Data Statistics").  This study examined accident data in Japan in three Toyota vehicles with and without ESC.  It looked at single vehicle and head-on vehicle-to-vehicle crashes, examining vehicle damage, injury severity and vehicle speed.  The results indicated a reduction of severe or moderate damage collisions in ESC equipped vehicles of 40 to 50 percent.  The casualty rate dropped approximately 35 percent in single car and head on-crashes with other vehicles, and the number of crashes that occurred in the higher speed range in ESC equipped vehicles was reduced.  The authors also concluded that ESC may be more effective in reducing crashes in the higher speed ranges.
The most recent findings from the Insurance Institute (IIHS) indicate that ESC reduced fatal single-vehicle crash risk by approximately 56 percent and ESC reduced the risk of all single-vehicle crashes (fatal and nonfatal) by 41 percent.  The IIHS study was based on police reported crashes in 7 states during a two-year period and data from the NHTSA Fatal Automobile Reporting System.  Crash rates for cars and SUVs with ESC versus prior versions that were identical without ESC were compared.  IIHS plans a future study to examine the benefits for SUVs only which are expected to show even greater improvements than cars and SUVs combined.
Industry insiders predict nearly all vehicles in the U.S. market will be equipped with ESC by 2010 and even as the cost has dropped from the $500-$700 range to less than $150, vehicle manufacturers are still said to balk at the price.
Copyright © Safety Research & Strategies, Inc.